Best Triathletes of the year in Asia 2015
By Wires
December 15, 2015
BEST PRO FEMALE SHOURT COURSE – Ai Ueda (Japan)
The winner of the Cozumel ITU World Cup and her 8th place at the ITU WTS Grand Final in Chicago, makes Ueda one of the best short course athletes on the ITU circuit.
BEST PRO MALE SHORT COURSE – Yuchi Hosoda (Japan)
Yuchi Hosada defended his 2014 title of the short course male athlete by finishing the 2015 season as the first Asian on the ITU world rankings. Yuchi won the Taiwan ITU Asian cup.
BEST PRO MALE LONG COURSE – Fredrik CRONEBORG (Swedish in Thailand)
One of the most consistent long distances triathletes in the world, Fredrik Croneborg, represented Thailand at the Ironman World Championships, based in Phuket, Freddie was on the podium on most Ironman and Ironman 70.3 races he participated, he won two of the Tri-League events in Thailand, was 2nd place at Ironmans Malaysia and Taiwan.
BEST PRO FEMALE LONG COURSE – DIMITY-LEE DUKE (Australian in Thailand)
Dimity also represented Thailand at the  Ironman World Championships, based in Phuket, Dimity podium'ed at several ironman races this season and won among other races, Bohol 5150, Pattaya Triathlon and Bangkok Triathlon.
BEST AGE GROUPER MALE – Assad Attamimi (Australian in Singapore)
It's hard to beat a 2nd place at the Ironman World Championships in 2015, for that reason Assad Attamimi is defending his 2014 title of best age grouper. Assad has also won every long distance race (age group) he entered. Special mentions goes to Indonesian Andy Wibowo, Singapore based Colin O'Shea, both have been on the podium on virtually every race they have competed
BEST AGE GROUPER FEMALE – Kate Rutherford (representing Hong Kong)
Kate won her age group (F40-44 at Ironman Taiwan by over one hour and has won her age group, often being the first overall age grouper on most triathlon races she entered in Asia. Special mentions to Lyndsey Fraser (Scottish in Thailand) and Ling Er (Singapore).
BEST UP & COMING MALE – Nikko Huelgas (Philippines)
The South East Asian Games champion, proved he can deliver on the big days. Nikko spends a lot of his time in Portugal training under the ITU development programme, but still represents Philippines and his local team on the main events in the country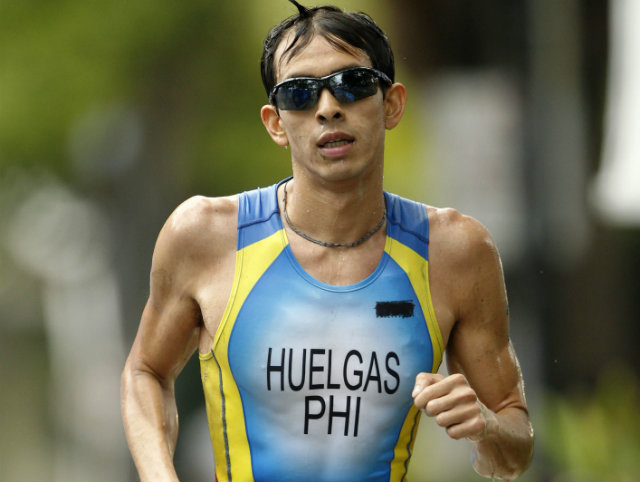 BEST UP & COMING FEMALE – Maria Claire Adorna (Philippines)
Gold medalist at the SEA Games in 2015, which included the fastest overall swim of the day (including the men!) and a wire to wire win, Claire is very close to make the transition to world class ITU racing.
BEST COACH – Ani De Leon  (Philippines)
Coach Ani has had a massive impact in the growth of triathlon in the Philippines, the country taking two gold medals (male and female triathlon) at the SEA Games is a testament they are taking the right steps. Coach Ani also works with the Alaska Ironkids events in the Philippines and coach age groupers.
Follow us
Share this article
Comments
comments